Property Loan Consultant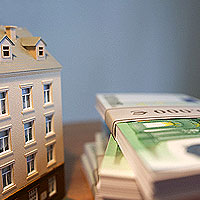 Everybody needs a good home to live; however, it is a fact that everybody cannot afford to buy a home using the savings only. Here comes the role of loans, we can get loan from banks to buy a house or real estate property, but it should be borne in mind that banks also take back a hefty amount in the form of interest. So, before applying for a loan, to buy a real estate property, it is advisable to seek property loan consultation.

We, Ganga Propmart, have financial experts with us to guide you thoroughly. We have affiliation with many genuine and renowned banks like ICICI bank, HDFC bank etc. We provide consultation for home loan, commercial property loan, residential property loan and loan against property. So, contact us freely to get a good loan consultation at our office in Greater Noida.